Rooms
Hotel Spiridoula consists of 9 spacious double, triple, quadruple rooms and 1 two-room apartment with five beds. The unique mountain view, the intimate atmosphere and the green environment are ideal for a quiet stay.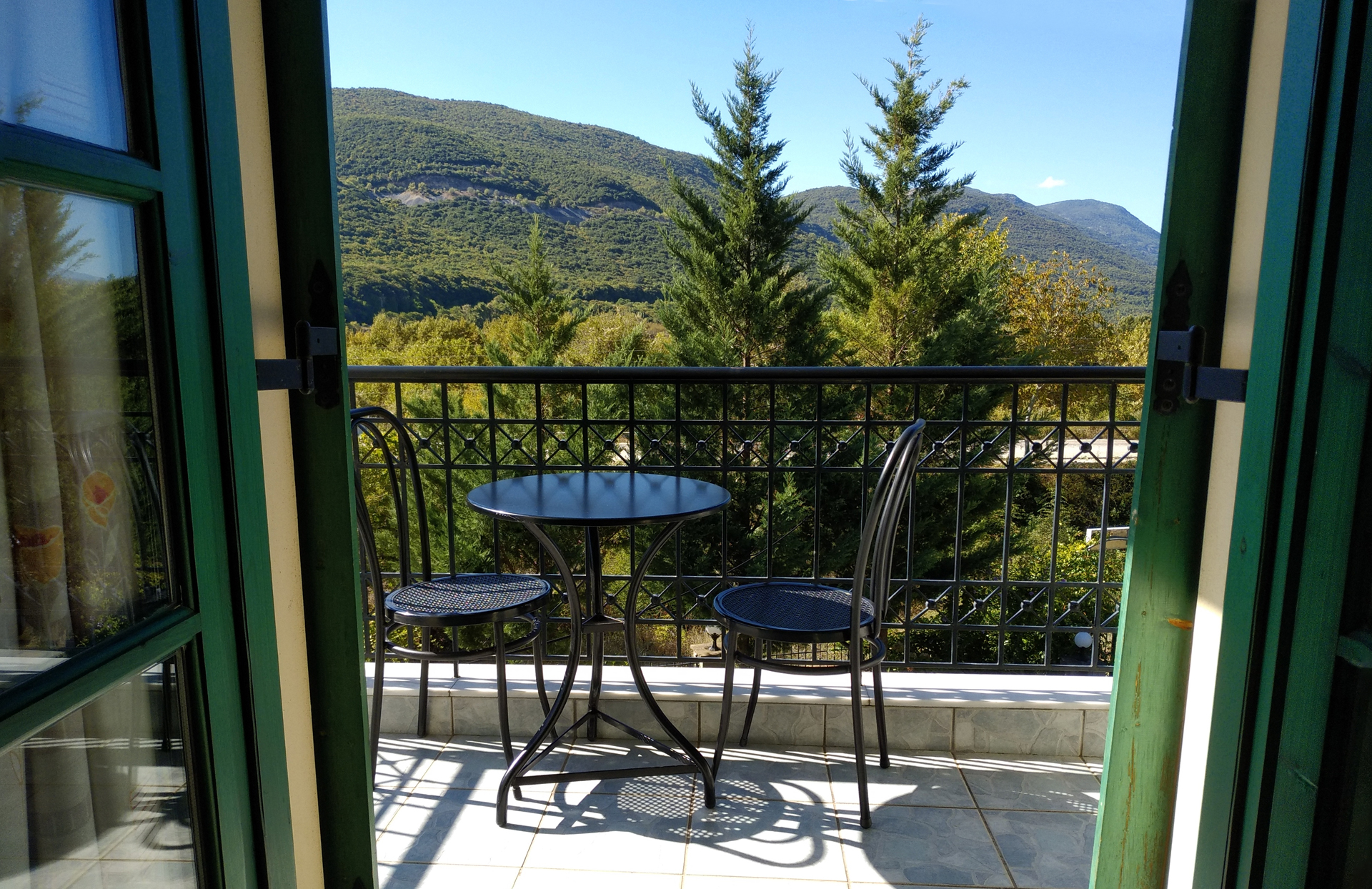 Two-room apartment
Two-room apartment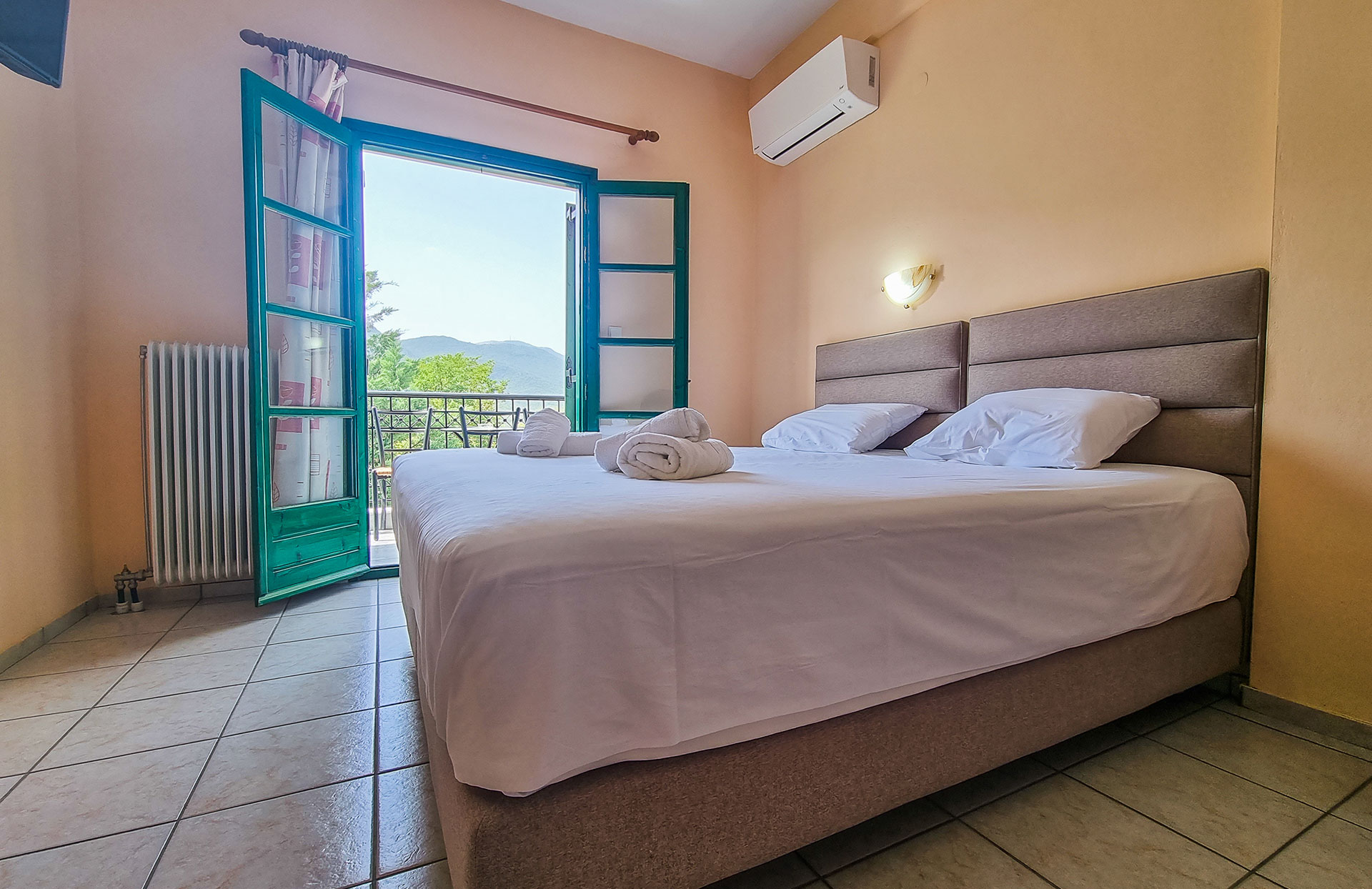 Double Room
Double Room
Hotel Spiridoula
Hotel Spιridoula is located in the village of Kleidonia in Ioannina, in a beautiful location, next to Voidomatis river and the famous single-arched stone bridge (1853), the bridge of Kleidonia.
At a distance of 1km from the hotel flows the river Voidomatis with its crystal clear water inside the gorge of Vikos which is the deepest and longest gorge in Europe.
Next to us are the 45 picturesque villages of Zagori or otherwise Zagorochoria.
View more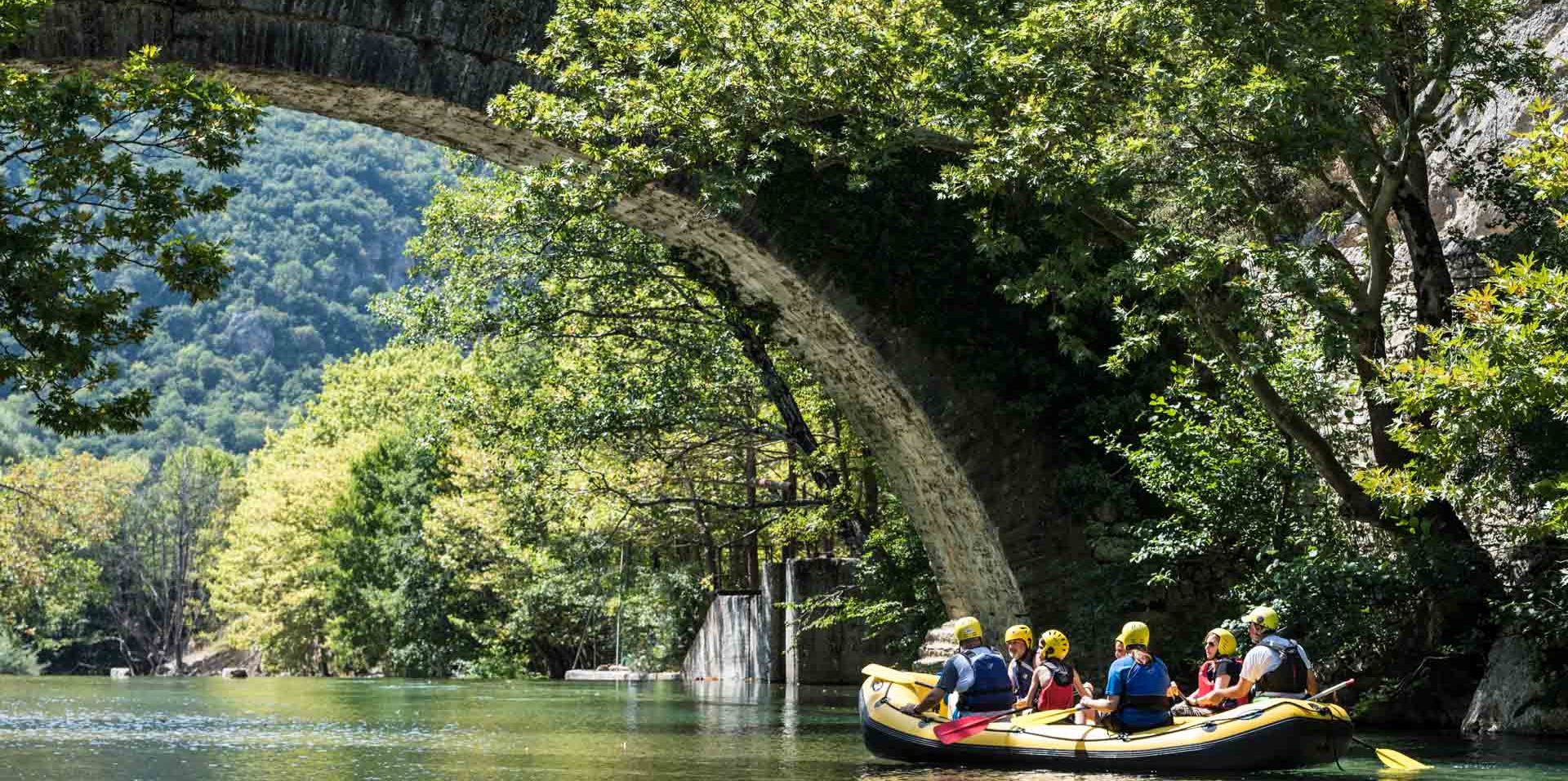 Activities
The location of the hotel is ideal for activities such as hiking in the gorge of Vikos, rafting in Voidomatis river, mountaineering, horse riding and is an ideal base for excursions and trips to Papigo, the Gorge of Vikos and Drakolimni. Spiridoula staff can provide information on a map about activities in the area.
View more